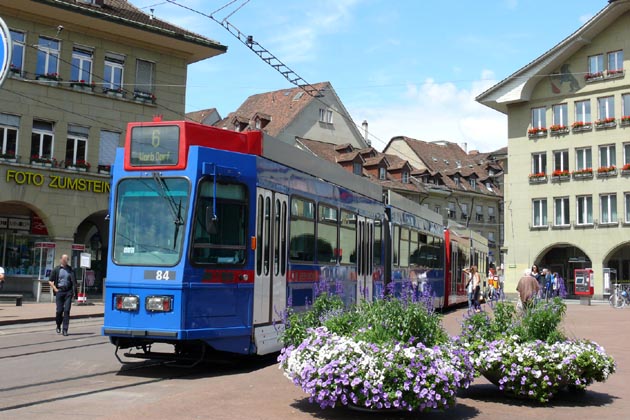 Die nun von BERNMOBIL betriebene Linie 6 (ehemals "G" der RBS nach Worb Dorf) endet am 25. Juli 2011 wegen Bauarbeiten wieder am Casinoplatz.
Line no. 6 now operated by BERNMOBIL (former "G" of RBS to Worb Dorf) again terminates at Casinoplatz due to construction works on July 25, 2011.
Ligne n° 6 maintenant exploité par BERNMOBIL (ancien "G" de RBS à Worb Dorf) se termine à nouveau à Casinoplatz en raison de travaux de construction le 25 juillet 2011.



---
Diese Seite wurde zuletzt am 1. März 2020 geändert.
This page was updated on March 1, 2020.
Dernière mise à jour de cette page: le 1er mars 2020